Americana Rustic & PolyLog
Americana Rustic PolyLog Deep Tuxedo Chair or Corner Sectional Love Seat Piece
SKU: RL20
This Rustic PolyLog Deep Sectional Sofa was created with snuggling in mind. It's luxurious, rustic, elegant, and comfortable, neatly rolled into one package.
You'll find it's the perfect depth for sharing with your mate or cubs. If you're longer-legged and like to be comfortable when sprawled out, this is the perfect depth for you. Those with shorter legs may need a back pillow alongside the cushion.
Now this piece comes with a PolyLog piece of decorative trim across the front. The Right Tuxedo Piece Part Number is RL20 and the Left Tuxedo Piece Part Number is RL28.
If you like the depth, but not the idea of sharing your personal space, refer to our Deep Club chair, RL22.
To support forest sustainability initiatives, we donate 1% of all furniture sales and 10% of all clothing and accessory sales to the Red Wolf Coalition or Trees for Tomorrow.
All cushions are sold separately and come with a separate 5 year sunbrella warranty. You choose your sunbrella fabric. Cushions are made with a dry fast foam.
Request this Product
More Info
46.0 lb
This product is built by hand to order. Please allow 5 weeks for production.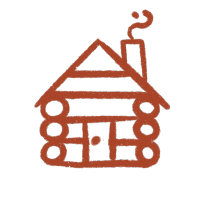 Buying for a Resort
We offer our furniture in special bulk pricing perfect for resorts or cainbs of every size.
Learn More