About
Helping Make an Impact
We are proud to create sustainable and environmentally friendly products while carrying on the Amish tradition.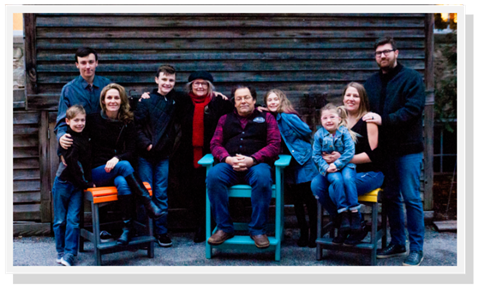 Family Owned
Family Owned & Operated – Red Wolf Outdoors is family owned and operated by the family of Laura Armstrong-Goss and Reginald, Bud (Buddy) Goss. Laura is the founder and current, makes waves, President/CEO. Buddy Goss, is the Vice President and IT Wizard. Their daughters play a significant role in the business as well. Stacie Goss Nowak is the Director of Marketing & Public Relations while Amanda, the rock, Goss, is Director of Operations. In addition to their significant others and grandchildren who support them, they have an incredible team of staff that believe in the mission, culture, and products that Red Wolf Outdoors, an Amish Craftsmen Guild Signature Line, offers!
Amish Tradition
A Signature Line" Innovated by the Amish Craftsmen Guild, Family Owned and Operated Business for over 20 Years. Winner of the 2019 "Most Innovative Company" at the North American Business Excellence Awards
What is PolyLog?
PolyLog is recycled and/or repurposed HDPE, High Density Polyethylene, extruded into various sized logs that take on the similar look of varied hickory bark found on hickory logs or sticks.  PolyLog is used in Red Wolf Outdoors furniture as the leg structures and spindles in the tables, chairs, and legs or in the sectionals. PolyLogs are also used as decorative edging.
Our Journey
The Armstrong-Goss family has a passion for the preservation of planet Earth. They also have an appreciation for the Old Order Amish Communities that owners Laura and Buddy co-existed with while growing up on farms and exploring the hardwoods in the evergreen forests of Pennsylvania.Laura's father shared with her a beautiful rocking chair crafted by a resident of the Amish Community made of Hickory and Oak. She was smitten by the beautiful elegance and rustic design. Many years later, they manifested a growing Amish furniture business in WI. They collaborated designing rustic furniture with some of the finest Amish Crafters. The furniture was finished with stain or paint. A crafter developed a sensitivity to the finishes and experienced headaches, nausea and depression from the intensity of the fumes he used. In a serendipitous way, HDPE (High Density Poly Ethylene– lumber made from recycled and repurposed milk jugs and soda bottles) was presented to that crafter and this helped him continue his trade with an alternative to using harsh chemicals. This also sped up the finishing process, created products that could be left outside year round and reduced the carbon footprint on Earth. After a bit of rib poking and laughter, other Amish Crafters jumped on board. Seeing the opportunity and the newest niche in the outdoor furniture industry, they decided to seize the opportunity and take their families on a lifetime journey of innovating high quality sustainable furniture. As a family, they created a business that won awards at the 2019 North American Business Excellence Forum. They were voted the "Most Innovative Company" and placed among the top five Best Retailers. Serendipity again presented itself in 2015 when a manufacturer of HDPE accidently extruded very rough products that resembled rough bark on a hickory tree. Displaying at a show, Laura and Buddy recognized this as a product with serious craftsmanship potential not yet seen in the industry! They decided to go back to their traditional looking Amish Rustic furniture now made of PolyLumber and labeled it PolyLogs. A very skilled crafter they already worked with agreed to explore this opportunity and the collaborative journey took them back to their roots! A simple introduction of this furniture started in February of 2019. Together with committed help and leadership from their daughters Stacie and Amanda, we are proud to present Red Wolf Outdoors, the first in the Rustic/PolyLog Oak and Hickory looking furniture. It is sustainable and virtually maintenance free and can be left out year round without refinishing. Red Wolf Outdoors provides the opportunity to support our environment and culture in many positive ways!
Why Red Wolf Furniture?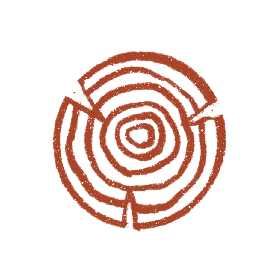 Saves Trees
Our furniture is handcrafted from PolyLog, Rustic HDPE which is made from recycled and repurposed milk jugs and soda bottles, which reduces the need for the mass harvesting of forests.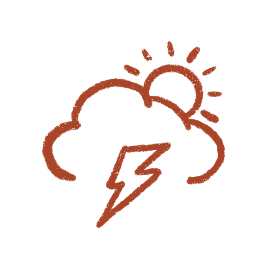 Ultra Weather Resistant
From a midsummer thunderstorm to the constant exposure to the sun; our furniture is built to last.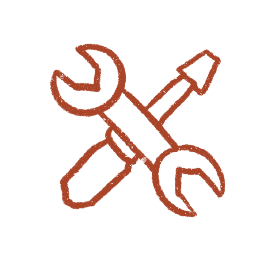 Low Maintenance
Four Seasons Furniture that you can use year round. Includes a 20 year residential warranty or 5 year commercial warranty against structural integrity, splintering, cracking.
Help the Red Wolf
Every purchase from us equates to a charitable donation to help save the endangered red wolf species. or to help educate and preserve the north woods.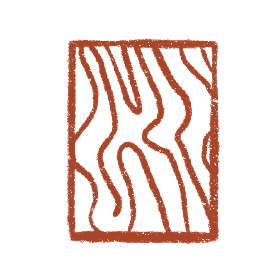 Amish Roots and Quality
All of our furniture is built by Old Order Amish craftsmen and shipped to the customer. Comes completely assembled with the exception of table legs.